Workplace Behaviour Investigations
Jump to
Workplace Behaviour Investigation
Workplace Investigations address grievances that may arise within the
workplace that have the potential to expose an organisation at risk of:
A WorkCover claim
A work place complaint
Increases in insurance premiums
A Common Law suit
Legal proceedings
Damage to share price
Damage to Company brand
Workplace grievances cover complaints from a wide range of different areas including sexual harassment, discrimination, workplace bullying and harassment, stress, organisational policies, code of conduct and conflict management.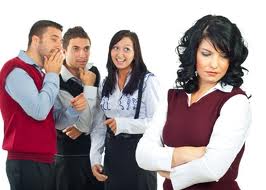 Employers have a responsibility actively manage these issues and those that fail to guard against these risks expose themselves to potential legal action and prosecution under workplace safety laws. Employers have a duty to take reasonable care and be aware of all issues that may affect their employee's safety at work.
Complying with Natural Justice, Two One Investigations with work in partnership with you to 'Uncover The Facts', firstly to gain a needs analysis of your business and then to ensure the most appropriate outcomes are delivered.
If there are work place behaviour complaints at your organisation contact us today to discuss how Two One Investigations can assist.
Quick Contact
Workplace Behaviour Investigation Testimonial
Over the past 3 years, Two One Investigations has assisted Sensis with a number of workplace investigations. At Sensis we have found their customer service focus refreshing and professionalism beyond reproach. They are easy to deal with and their team has an ability to put interviewees at ease, whilst at the same time incisively cutting through to the heart of a matter. The expediency and autonomy of Two One Investigations' work allows the Sensis' staff to get on with their job, whilst the team's attention to detail and thoroughness minimises the need for additional or supplementary statements when matters are listed for legal proceedings. Furthermore, their impartial and objective manner ensures that interviewees respond to the necessary questions and that their statements are coupled with evidendentiary documentation.
As a National Injury Manager I have come across my fair share of investigators, and I consider Two One Investigations to be without a doubt one of the best operators in this niche field.
Ms Danielle Chryssafis
(Former) Sensis National Injury Manager